Operation Kindness, a 501(c)(3) non-profit animal welfare organization, operates a lifesaving animal shelter and programs to assist people and pets. 
Read more about each of our programs below.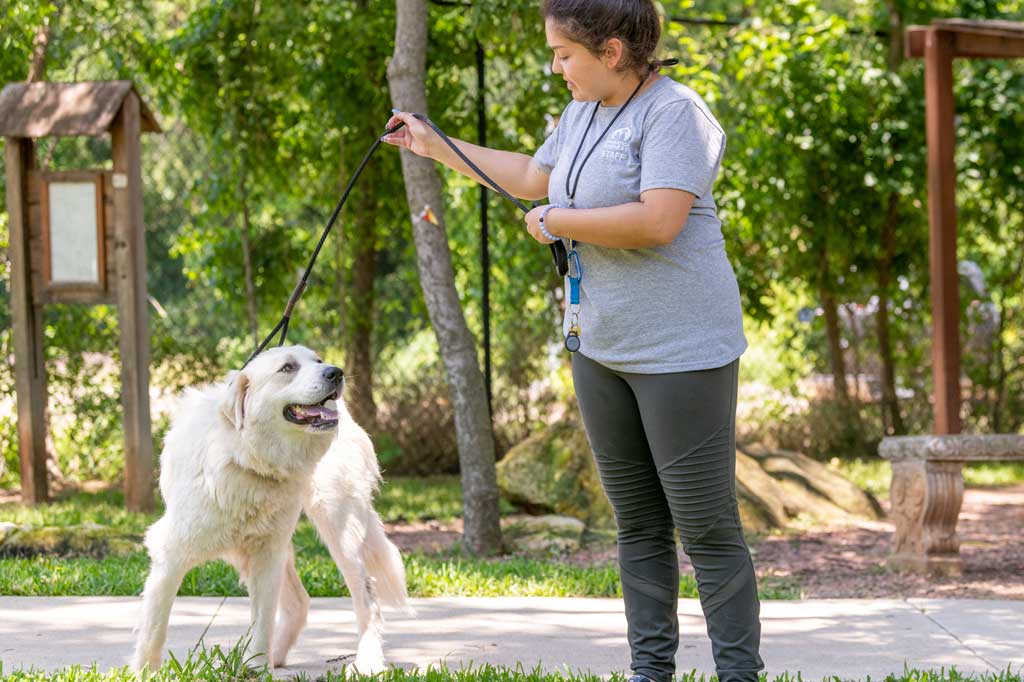 Lifesaving Adoption Center
At the heart of our mission is our lifesaving animal shelter for dogs and cats located in Carrollton, TX on 4.5 acres.
Assisting approximately 5,000 pets each year, our shelter is a hopeful, inspiring place where you'll see dogs going out for playtime, volunteers making cats cozy with blankets and beds and families meeting their new pets for the very first time.
In the Rees-Jones Foundation Medical Wing at our Carrollton shelter, lifesaving medical care is being provided to approximately 100 homeless animals each day.
From exams and vaccinations to x-rays and major surgeries, we provide everything they need in our state-of-the-art facility.
24-Hour Neonatal Kitten Nursery
Our kitten nursery features warmers, incubators, bottles, formula and dedicated, 24-hour trained nursery staff to feed kittens and keep them warm, clean and dry.
The kitten nursery, located at our Carrollton shelter, is a valuable resource to our shelter partners because it bridges the gap for kittens that have nowhere else to turn. The nursery provides a safe place for kittens to land before heading to a foster home.
Volunteer & Foster Programs
Volunteering at Operation Kindness is rewarding and makes a huge difference in the lives of animals. 
Caring and hard-working volunteers help in a variety of programs throughout the year, including providing foster care for pets in their homes.
Offsite Adoption Locations
Through partnerships with PetSmart and Pet Supplies Plus, Operation Kindness has adoptable pets at retail locations across North Texas. Adoptable cats are available at 15 Pet Supplies Plus locations in the region.
Our PetSmart Everyday Adoption Center and Cat Adoption Center is located at 16821 Coit Road Dallas, TX 75248 and houses up to 25 adoptable dogs and cats per day. Cats are also available for adoption through the PetSmart Addison Cat Adoption Center, located at 3800 Belt Line Rd, Addison, TX 75001.
Community Pet Food Pantry
The Operation Kindness Pet Food Pantry provides temporary food assistance to help families in need feed their pets. We offer free dog and cat food, litter and other supplies based on availability. The pantry also supports local rescue groups.
The Pet Food Pantry operates from the parking lot of our Carrollton shelter.
Affordable & Accessible Veterinary Services
Operation Kindness' Community Initiatives team offers affordable, accessible veterinary services for community pets. Services include free or low-cost vaccine and microchip clinics, spay/neuter surgeries and general wellness.
Our team is in new areas each week, focused on regions that lack access to veterinary care. You can find upcoming events for vaccine and spay/neuter clinics on our calendar.
Forensics for Animal Cruelty
As an extension of our Community Initiatives program, the veterinary team provides forensic examinations and necropsies. When not assisting with forensics, the team will provide other veterinary services, surgeries and services to animals at Dallas Animal Shelter to increase lifesaving.
Interstate Transport Program
Our Interstate Animal Transport program aims to decrease the euthanasia of dogs and cats within Texas and across the southern United States by safely transporting animals from southern source shelters to northern destination shelters and rescues via ground and air transport.
When partnering with source shelters, Operation Kindness assists with implementing a transport program and provides additional support for each shelter to increase their overall quality of animal care. We focus on working with underresourced and overcrowded shelters.
Lifesaving Partnerships Program
Our Lifesaving Partnerships program creates partnerships between Operation Kindness and Texas shelters to save more animals in our communities.
Our Community Initiatives team evaluates shelter operations as a whole and provides support like establishing medical protocols, providing veterinary support, assisting with data collection, creating community outreach and intake diversion programs and assessing foster, adoption, volunteer and other programs.
Disaster Response Support
As part of the
BISSELL Pet Foundation's National Shelter Alliance, Operation Kindness assists with disaster response efforts by coordinating transport and receiving animals ahead of hurricanes in the gulf coast region. 
We are also ready and able to assist with pets impacted by other natural disasters in Texas and neighboring states.