Your
donation
of cryptocurrency will provide lifesaving veterinary care, food, shelter and love to pets in need. 
How to donate crypto to help pets
Donating cryptocurrency to
Operation Kindness
is easy using the simple and secure tool from
The Giving Block
.
Make your donation in three easy steps: 
Select any coin that Operation Kindness accepts for donations and enter a gift amount.

 

Enter your information, including name, zip code and state OR choose to donate anonymously.

 

Donate from your wallet using the address that is provided to you.

 
Make your non-refundable contribution of crypto below.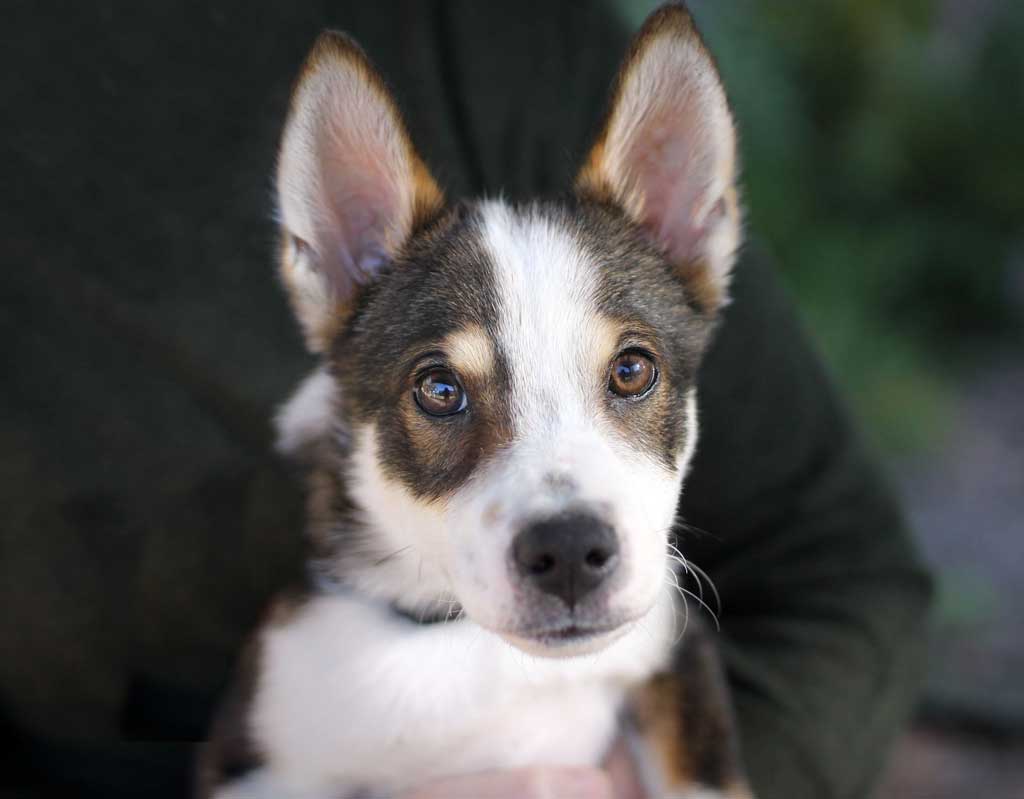 NOTE:
All cryptocurrency donations made to
Operation Kindness
are non-refundable. Please note that donations made through this link support
our entire
mission and will not be designated to a specific campaign
or
program. Your gift will be used where it is needed most.
Thank you. 
Benefits of Donating Cryptocurrency
Donating cryptocurrency is a non-taxable event. Donors do not owe capital gains tax on the appreciated crypto that is donated and can typically deduct the fair market value of the donation on their taxes. This often makes Bitcoin, Ethereum and other cryptocurrency donations one of the most tax-efficient ways to support your favorite cause. Talk to a crypto-savvy tax professional or connect with The Giving Block to get connected with one. If you want to learn more about how donating crypto can lower your taxes, check out
thegivingblock.com/faq
.
(Please note that Operation Kindness doesn't ever provide legal, tax or financial advice, so please consult your own advisor.) 
Have a question? Email us at donations@operationkindness.org. 
Types of Cryptocurrency We Accept
We accept the following cryptocurrencies:
Bitcoin (BTC) Ethereum (ETH) USD Coin (USDC) Dai (DAI) Dogecoin (DOGE) Basic Attention Token (BAT) Ethereum Name Service (ENS) 0x (ZRX) 1inch (1INCH) Aave (AAVE) Alchemix (ALCX) Amp (AMP) Ankr Network (ANKR) ApeCOIN (APE) API3 (API3) Audius (AUDIO) Axie Infinity Shards (AXS) Balancer (BAL) Bancor Network Token (BNT) BarnBridge (BOND) Bitcoin Cash (BCH) ChainLink (LINK) Civic (CVC) Compound (COMP) Curve (CRV) Decentraland (MANA) DeFI Pulse Index (DPI) Dogelon Mars (ELON) Enjin Coin (ENJ) Fantom (FTM) Fetch AI (FET) Filecoin (FIL) Gala (GALA) Gemini Dollar (GUSD) Injective Protocol (INJ) Keep3r (KP3R) Kyber Network (KNC) Lido (LDO) Liquity USD (LUSD) Liquity(LQTY) Litecoin (LTC) Livepeer (LPT) Loopring (LRC) Magic Internet Money (MIM) Maker (MKR) Maple Finance (MPL) Mask Network (MASK) Merit Circle (MC) Mirror Protocol (MIR) Moss Carbon Credit (MCO2) Numeraire (NMR) Orchid (OXT) PAX Gold (PAXG) Polygon-ERC 20 (MATIC) Quant (QNT) Radicle (RAD) Rally (RLY) Raydium (RAY) Ren (REN) Render Token (RNDR) Saber (SBR) Shiba Inu (SHIB) Skale (SKL) Smooth Love Potion (SLP) Solana (SOL) Somnium Space (CUBE) Spell Token (SPELL) Storj (STORJ) SushiSwap (SUSHI) Synthetix (SNX) Tezos (XTZ) The Graph (GRT) The Sandbox (SAND) UMA (UMA) Uniswap (UNI) Wrapped Centrifuge (wCFG) Yearn.Finance (YFI) Zcash (ZEC).
Please only send the exact cryptocurrency listed on the blockchain mentioned on the widget. Do not send any other cryptocurrencies (including layer 2, wrapped tokens, NFTs or other ERC-20 tokens not listed) as these are unsupported and may result in loss of donation.
Operation Kindness, a 501(c)(3) non-profit animal welfare organization, operates a lifesaving animal shelter and programs to assist people and pets. Founded in 1976, Operation Kindness is a pioneer in Texas for assisting animals in need of veterinary care, companionship, and most of all, a home.