Get started on a volunteer application below!
Volunteering at Operation Kindness is rewarding and makes a huge difference in the lives of animals. Caring and hard-working volunteers help in a variety of programs throughout the year.
Our volunteer program is an essential part of Operation Kindness. Volunteers are involved in all aspects of the organization and enable us to save even more lives.
By joining Operation Kindness' team of dedicated volunteers, you'll build strong relationships with other like-minded animal lovers, the community, and of course, the animals themselves. Working together, we can help match more pets with loving homes.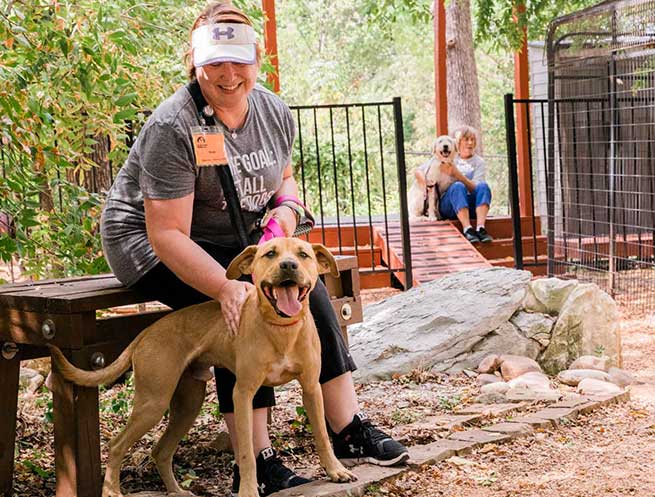 Find the option that's right for you.
Keep scrolling for individual volunteer opportunities! 👇
Get started with individual volunteering below. Volunteers can start as young as age 16.
We are excited for you to begin your volunteer journey with Operation Kindness. We are currently accepting volunteers ages 16 and up.
We are always looking for volunteers of all backgrounds and experience levels.
Once your application and fee are completed, your account will be processed by our volunteer team.
Once accepted, you will receive an email on further training and your first steps in volunteering with us.
Volunteers are required to complete at least 4 hours a month to remain active.
Volunteers play a vital role in lifesaving efforts. Operation Kindness has over 50+ opportunities for volunteers to get involved with. From aiding with daily tasks such as cleaning enclosures, walking dogs and animal training, to specialized roles like aiding with fundraising events or tour groups, there's something for everyone. Volunteers can choose which opportunities or trainings to participate in.