Our greatest joy is pairing pets with loving homes. While we love every single animal in our care, we hope to see them leave one day. The way we see it, animals don't belong in a shelter – they belong in a home.
But once they leave the shelter, we're always wondering how our favorite pets are doing in their new homes! Please send photos, videos, and stories on your Operation Kindness alumni. Your story could be featured in other communications to inspire more people to adopt!
The gentle giant finds happily ever after
This is Wilson (formerly known as McDuff). I adopted him from Operation Kindness in March of 2013. He was 5 months old. Only a few weeks after adopting him, he became very sick and Operation Kindness offered to take care of him and do whatever they could to get him better. We went to visit him every weekend (about a 30-45 minute drive). He finally recovered and was able to come back home in May. He is the best dog ever! All 80 pounds of him. He is a gentle giant. Thank you, Operation Kindness!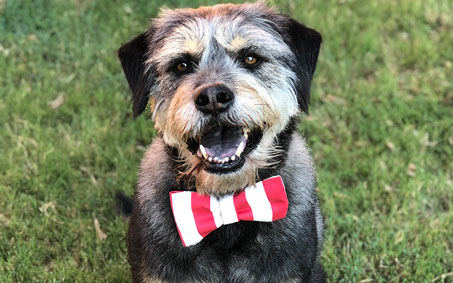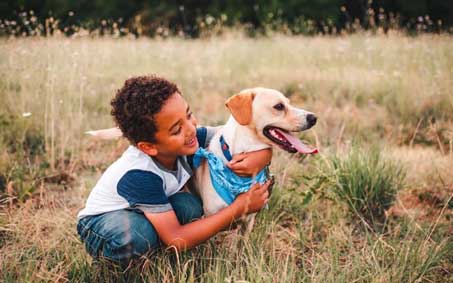 Beloved beagle helps new family with anxiety
Here is Boomer! We got him January of 2018, and he's been such a blessing. He 
was in need of
a lot of love and attention, and in turn he has given us so much love! We adore him, and he's our son's best buddy! Thank 
you
,
 Operation Kindness
! What a blessing he is! He looked right at us when we walked in, I like to think he picked us. 
We walk through our anxiety together. Boomer still won't go into bedrooms, or through any doorways- except our doors, and he fears so many noises and hallways, but through lots of love and guidance he's come such a long way. I like to think we have helped each other through so many hurdles. He's a happy guy now, and we know in our hearts he was meant to be ours! We love when we hear his beagle howl too! It comes out when he's at the dog park sometimes. He's such a hoot!  
A momma's boy is living a pampered life
It's been 3 years since adopting the love of my life, Benz (formerly named Jeffrey). This handsome momma's boy goes with me absolutely everywhere, and everyone who knows him can attest that he's the most spoiled cat around! He has converted more "cat-haters" than any cat I know and is always the life of the party and light of my life.
Thank you for all you do and for giving me so much joy and stability in this crazy part of my life. I always put out a good word for this organization when envious friends ask where I got such a beautiful cat. Adopting has been the greatest choice I've ever made!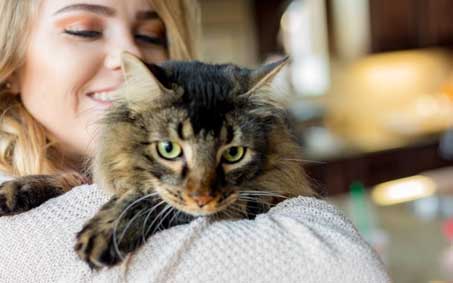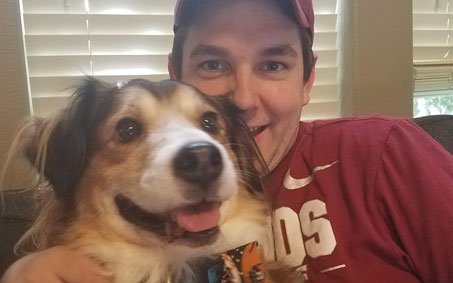 Shy dog becomes a cuddle bug with his new family
A couple years ago, we adopted our dog Winston from Operation Kindness, known at the shelter as Wavy Gravy and to his foster mom as Buddy. He's come a long way since then. He was very shy and scared at first, and he still is anxious at times. However, he has grown to trust my husband and me, and he is fairly receptive to strangers now.
The biggest change is that he is a big cuddle bug now. He loves to cuddle on the couch, and he also likes to cuddle with our other dog, Woodrow. He's one of the sweetest boys I've ever met, and I'm so grateful that Operation Kindness rescued him.  
Best friends forever in their new home
We adopted Plissken and Trudy in January and July 2018, respectively, and thought we'd share some updates of these little rascals who bring so much joy to our lives.
Trudy just celebrated her 5th birthday and we have a new addition to the family – Luna-Belle the cat. Trudy had been adopted previously for a short period but returned because she didn't get along with cats. It just shows that with a little bit of love and a lot of patience, anyone can have a change of heart. Luna and Trudy are the best of friends, and they all get along so well. Our family is so blessed, and we are so grateful to Operation Kindness and all you do!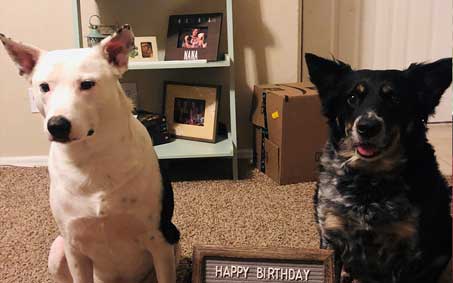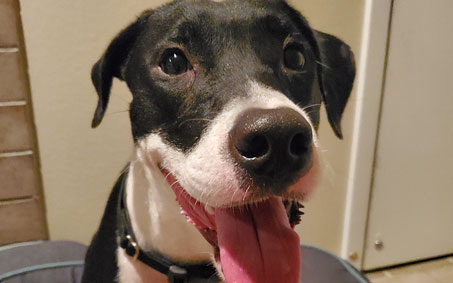 The world's happiest dog brings joy to everyone
We wanted to give everyone an update on Blackberry's adjustment to being in a home. It was QUICK and EASY!
She is my little sunshine. She makes our lives three times better and she really is the sweetest thing on earth. Whether it's play time at home or at the park, Blackberry is right there running and chasing all of us around. And she's ALWAYS SMILING! She is the happiest dog we've seen in a very long time! We are so happy we stopped by and found her!
The "best kitty ever" loves to snuggle her new mom
Since I adopted Sparta about a month ago, she has been the best kitty ever! She greets me every day when I get 
off of
 work at the door. When we go to sleep, she either 
has to
 be lying on top of me or at least some part of her on me. Her cuddles make it hard to get up in the morning, but I somehow manage to do it! I just can't get enough of this sweet girl.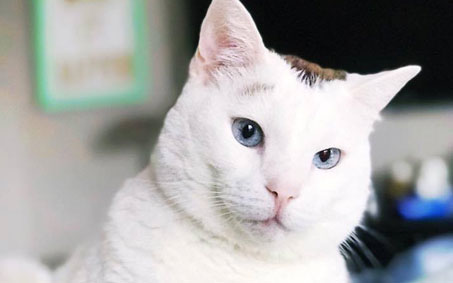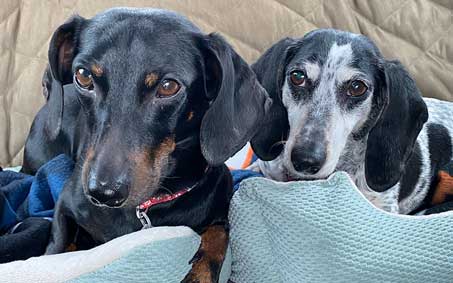 A medical recovery leads to happiness in a new home
This is Roscoe and Oreo. Roscoe spent 3 weeks in the animal hospital with an upper respiratory infection, but Operation Kindness got him well. 
N
ow 
he 
lives in Illinois with his sister Oreo, adopted from Operation Kindness in 2012.
 Thank you for all you do helping animals! 
Hulk becomes a therapy dog super-hero
We adopted Hulk in 2019. He has been a hoot. He thinks he's a lap dog, he gets along with everyone but tends to be a thief – taking our personal items off the counter for himself. He is being trained as my therapy dog. He's a healthy boy and we love him dearly!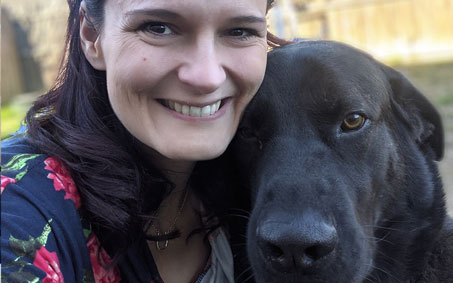 Share Your Success Story!
Did you adopt your pet from Operation Kindness? We'd love to see an update!